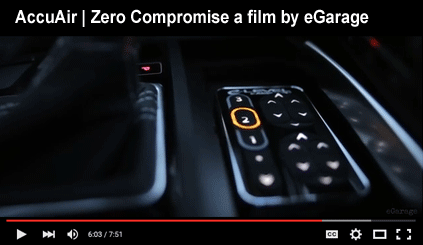 AccuAir, Zero Compromise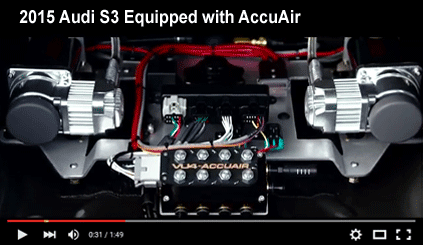 2015 Audi S3 Equipped with AccuAir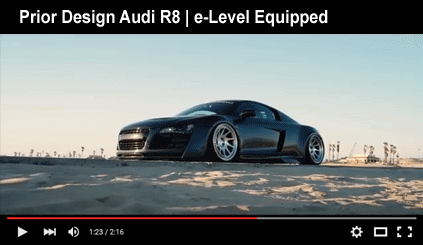 Prior Design Audi R8, e-Level Equipped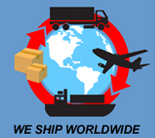 Sustec Pro FIVE is an adjustable coilover suspension that features a wide array of all new circuit developed technology that is similar to Tanabe's Sustec Pro SEVENS.

Sustec Pro FIVE delivers broad performance from the track to the streets. Featuring 12-way (16-way with TEAS) front & rear adjustment, FIVE allows drivers to fine tune height, dampening and rebound based on street conditions and driver preference.

The new slide valve technology allows a great range of adjustability and function for street and track use.

When used with the new TEAS electronic active suspension controller, the wide range of dampening force is accessible through the touch of a button, and is fully programmable to automatically adjust dampening rates according to the speed you drive.