AccuAir, ENDO
Greddy Sirius Features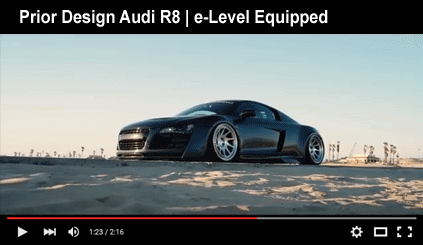 Prior Design Audi R8, e-Level Equipped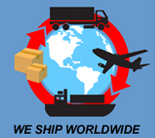 Web Orders
Placing an order through our web site is quick, convenient, and secure. You can place an order at any time 24/7. All in stock items ordered by 2:00 p.m. Pacific Standard Time (5:00p.m. Eastern Standard Time) will be processed and shipped the same business day. E-mail notifications will be sent to advise you of the status of your order. You can click on "Order Status" to check or track your order. You must be an Options Auto Salon Registered User to access "Order Status" in our website.


---

Phone Orders
Ordering by telephone is another easy method next to placing an order over the web. Just have a list ready of what you like to order, the year, make and model of your vehicle, your credit card account number and expiration date, and call our order lines during our hours of operation: Monday through Friday from 8:00 a.m. to 5:00 p.m. (Pacific Standard Time). (800) 678-2886 (U.S.A. & Canada) and (626) 812-7220 (International).


---

To Order by Mail
Proceed with online ordering until the 'Order Review' page. Please print the 'Order Review' page and send it together with payment (make check payable to Options Auto Salon) to: Options Auto Salon - 985 N. Todd Ave., Azusa, CA 91702.
If you need any assistance regarding price or shipping and handling charges, please call us at (800) 678-2886 and we will be happy to assist you.


---

International Orders
Our Web Site is designed to accept orders from customers in the U.S.A., the Military and Puerto Rico only. We do accept orders from international customers. International orders can be submitted by phone, e-mail or by fax. We do not accept international issued credit cards. All international orders must be prepaid via bank wire transfer or bank draft. All international orders are shipped through UPS International Express Service or Fedex International Priority Express method. For further details, please call our Customer Service Department during our normal hours of operation or e-mail us at orders@optionsauto.com


---
Method of Payment
All orders must be prepaid before we can ship out any merchandise.
We ONLY accept the U.S. issued credit cards: Visa, Master Card, American Express and Discover.
PayPal payment only accept for U.S., U.K. and Canadian customers.
Orders will only be shipped to the billing address of the Credit Card / Paypal. Special arrangements can be made by contacting our sales representatives at (800) 678-2886 should you prefer to send the order to a different address other than your billing address. For your protection of fraudulent transaction, customer will be requested to submit proof of ID and a credit card authorization form.
Money Order in U.S. currency made payable to Options Auto Salon.
Certified Checks / Cashiers checks in U.S. currency made payable to Options Auto Salon.
Personal Checks made payable to Options Auto Salon. All personal checks require a clearing period from 5 to 10 business days before merchandise can be shipped.
Bank Wire Transfer - Please contact our sales representatives at (800) 678-2886 for our bank wire payment information.


---
Methods of Shipping to a Physical Address in U.S.A.
By UPS / Federal Express
Ground Service (not available to P.O. Box)
3 Day Air Service (not available to Hawaii, Alaska, Puerto Rico and P.O. Box)
2 Day Air Service (not available to P.O. Box)
Trucking - for oversize merchandise not accepted by UPS/FedEx.


---

Methods of Shipping for Canadian Orders
Ground Service (Any export/import fees, applicable taxes and custom duty will be the responsibilities of the customer and collected by the Carrier.)


---

Methods of Shipping for P.O. Box, APO / FPO and Other Military Station Orders
U.S. Postal Service - Priority Mail (Any export/import fees and custom duty will be collected by the Carrier for international shipments). All Shipments are subject to all standards and regulations set by the U.S. Postal Service.


---

Back Order Policy
If an item is not in stock, we will hold a Back Order for you and ship the item as soon as it becomes available. We will advise you by phone or e-mail if we experience a long delay from the manufacturer. If you do not wish to wait for back ordered items, we will cancel them for you upon receiving your instruction to do so. Options Auto Salon will not be held responsible for long delays beyond our control.


---
Return Policy
Return for exchange or refund will be allowed only within 14 calendar days from the date of receipt of merchandise with no exception. All authorized return merchandise must be unused and in its original saleable packaging. No return or exchange on merchandise that shows signs of having been installed, mounted, modified, scratched or defaced will be allowed. RETURN AUTHORIZATION NUMBER must be obtained before any returns can be made. We will not accept any returns without this number. Please write the R.A. Number clearly on the outside of the returning package and tag the item(s) inside with your company name and the R.A Number. All returns must be received by Options Auto Salon within 10 calendar days after the R.A. Number has been issued. The Return Authorization number does not imply a replacement or refund, but only that we will inspect the merchandise based on your claim. Returns must be sent freight prepaid and insured by you. Original shipping and handling charges are not refundable. A photo copy of your invoice showing the invoice number must accompany your return along with a written explanation and a contact phone number where we may be able to reach you. It is the responsibility of the customer/installer to verify the correct size and application of the parts before installation. A 20% restocking fee will be assessed on all authorized returns.
No cancellations, refunds, or exchanges on special order items or custom order items will be allowed.
It is also the customer's responsibility to repack the item(s) that are being returned and make sure that it is properly and securely packed with sufficient packaging material to prevent the item from being damaged. We cannot give credit or refund on a returned package that got damaged due to insufficient packing. All hardware & accessories included in the original package needs to be returned or the customer will be charged. All returned items needs to be insured (in case of lost or damaged) and we recommend the customer to get a tracking number to track the shipment.


---

Refused Shipments
Any refused shipments sent back to Options Auto Salon do not constitute the right to a refund or credit. It is the customer's responsibility to make all arrangements with Options Auto Salon for the refused shipment. Customers will be charged freight expenses associated with the refused shipment as well as a 20% restocking fee on all shipped products.


---

Shipping Errors
If you receive an incorrect item(s) due to our error, we will issue a UPS Call Tag to pick up the incorrect item(s) and ship the correct item(s) at no additional charge upon receipt of the incorrect part(s). All shipping errors must be reported to Options Auto Salon within 48 hours after receipt of the order.


---

Shortage/Damaged Shipment
All merchandises are packed carefully and correctly utilizing a triple check method before it leaves our facility. Damaged shipments should be checked in the presence of the carrier. All claims for damaged or loss to your shipment must be made with the carrier. Please keep all shipping cartons and packing material for carrier inspection. Options Auto Salon will not initiate any claims with the carrier.
Claims for shortage of items must be made within 48 hours after receipt of merchandise. Claims of damaged shipments must be made by the customer with the carrier.


---

Warranties
No warranty whatsoever will be given if the defect was caused by customers' abuse, negligence, and/or mishandling. All merchandises sold by Options Auto Salon are subject to manufacturer's warranty. Warranty items are subject to submission to the manufacturer for approval for repair or replacement of merchandise. Credit will be issued or replacement will be sent to customer after inspection and approval from the manufacturer. Customer, however, will be responsible for shipping and handling fees. No labor or inconvenience may be included in any claims. There is no warranty on lights, light bulbs, electrical parts, and internal engine or turbo parts.


---

Customer Service & Technical Support
If you have any question regarding your orders, please call (800) 678-2886. For technical assistance on the product that you purchased, please call (626) 812-7220.


---

Prices
Prices of all merchandise do not include shipping or handling charges. All prices are subject to change without notice. Sales tax will be charged to all California customers in accordance with their state, city, and county sales tax rate.


---

Product Specifications
Prices, materials, design, specifications, and recommendations are subject to change without prior notice. All merchandise information presented in this web site is true and correct at the time of publication.


---

Legality of Products
Options Auto Salon offers a wide variety of merchandise designed to improve the appearance and performance of your vehicle. The rules and regulations regarding the use of some or all of these items may vary from state to state and/or city to city. We highly recommend that you check with your local law enforcement agency. Violation of any laws may subject the owner and/or operator of the vehicle to a fine and/or penalty. Options Auto Salon will not guarantee the legality of use or installation of any given items in your particular area.


---

Installations of Products
Options Auto Salon highly recommends the installation of mechanical or electrical parts be performed by qualified trained professionals. Improperly installed products may lead to unsafe and unreliable conditions. All products installed incorrectly will not be covered under any warranties and will not be accepted as a return.


---

Engine Performance Upgrades
All engine performance upgrades directly related to engine, exhaust system, turbocharging/supercharging system, and fuel injection system are legal in California only for racing vehicles which may never be used upon a public highway unless otherwise specified. Customers must check with their local and state laws regarding the use of these performance parts.


---

Legal Venue
In the event that legal proceedings are required to resolve disputes or indifferences, all claims and filing must be made with the Citrus Municipal Court located in West Covina, California.


---

Terms and Conditions
Please read and understand our "Terms and Conditions" before purchasing. By submitting the order, customers hereby acknowledge and agree to be abided by the "Terms and Conditions" of Options Auto Salon.